Audio Private Designer
Our design philosophy combines the common strengths of both North America and Asia. All the materials we using are according to North American quality standards such as non-toxic, non-radiation, durable, and high performance. By adding the characteristics of preferred listening and singing senses, each of our products, whether entry-level or enthusiast-level, is the benchmark of sound arts.
More>>
Company Highlights
New

Product

Enthusiast-level Wireless Microphone
Brand new design, four-antenna 300-meter transmission distance UHF wireless microphone
More

New

Release

Interviewed By CNTV Canada
Frank Zhou, the founder of the company, sound designer, tuner, and professional singer.
More

New

Project

4D Home Theater Design
St. Marlyn's home theater series surpasses the concept of traditional theaters...
More
Personality Is The Key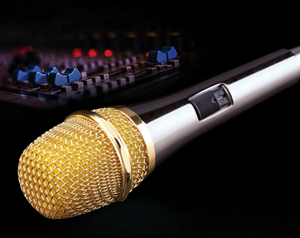 Why We Are Different?
DiQi Audio is a distinctive audio company. The company's self-designed St. Marlyn series products fully embody the professional concept of private customization. Our Karaoke series is designed according to the vocal characteristics of each group of people, which can fully reflect the cleanliness and delicacy of different voices, and has won the approval of the Toronto singing community. Our home theater series has surpassed the concept of traditional theaters and achieved 4D effects through the perfect combination of acoustic and mechanical design.
Professionalism does not mean high price, stemming from the company's excellent cost control method, the St. Marlyn series products fully guarantee the maximization of performance with budget.